Preparing learners for the ever-changing world that we live in.
Digital literacy is a critical skill required to navigate the future. At Knights, we teach our children the basics of computer programming, to effectively communicate and collaborate. They are also taught to apply technology skills through creativity, critical thinking and problem solving.
iPads are used in the classroom from Grade 0 to 7 in order to teach the children critical thinking and 21st century skills while covering the curriculum. Each class has a dedicated Computer Science lesson once a week in the Hub, in which they focus on coding and robotics.
The Hub is an exciting coding, robotics and experimenting space where we use cutting edge technology to solve real-world problems and have fun while learning. Learners engage with numerous thinking skills as they build with our massive LEGO collections and use iPads and laptops to code Micro:Bits, Spheros and BlueBots.
Technology is also used to delve deeper into other topics being covered in the curriculum. The Hub is open for learners to play, learn and create as they acquire skills that they will be able to use outside of their schooling careers.
We are proudly powered by VUMA.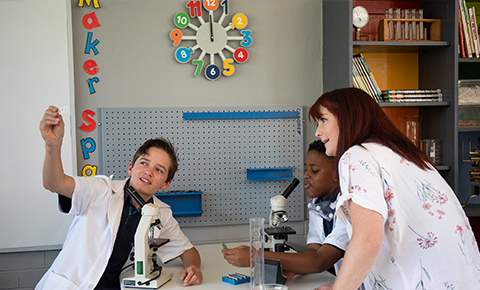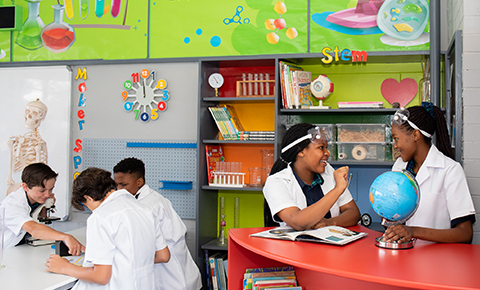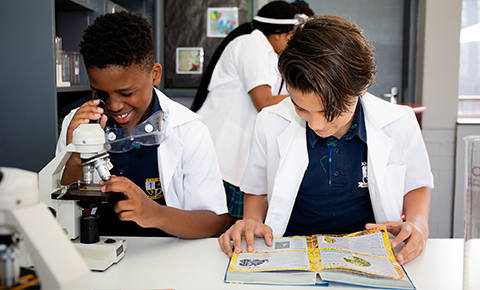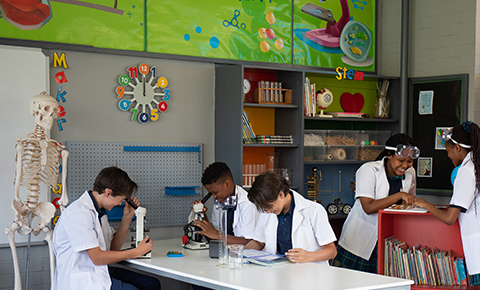 ACADEMICS
Find out how we equip our children to be life-long learners.
UNIFORM
Students Schoolwear
Shop No 11. Trinity Village, Knoppiesdoring Streets off Beyers Naude Drive.
EXTRA MURALS
We offer a variety of extra mural & cultural activities.
OUTREACH
"We make a living by what we get, but we make a life by what we give".
INNOVATION
A mentoring programme where our teachers and learners creatively explore vital life skills and more.
SOCIAL, EMOTIONAL & SPIRITUAL GROWTH
Growing in God.
BRIDGING
Our Bridging centre caters for all learners no matter their need.
Board of Directors
The Role of the Board of Directors