OUR VALUES
Our values are Christ-focused and biblically based.
Statement of Faith
Knights Preparatory School is a school with an authentic Christian ethos and Knights' beliefs as represented by its Statement of Faith below.
OUR HISTORY
Knights Preparatory School was founded in 1986 as Rhema Christian School under the guidance of Pastor Ed Horak.
Our Team
Here at Knights Preparatory School we celebrate and honour our special teachers in an annual event aptly called, Teacher Appreciation Day.
OUR VISION
We aspire to become a Primary School that prepares our children for life because they are secure in their uniqueness.
At Knights Prep
Offering various services to help accommodate our learners and their parents in the most convenient way possible.
Our Values
You are loved more than you will ever know, by someone who died to know you.
(Romans 5:8)
Integrity
Promises made are promises kept and we do the right thing for the right reason, irrespective of who is watching. A steward of what God owns in your life.
Authenticity
We love who we are and how we have been made and celebrate this in ourselves and others. We are real and understand our own uniqueness.
Commitment
We are committed to all that we do and we believe in continual and never-ending improvement in everything we do.
Life-Long Learning
We recognize that failure is merely a different outcome and is celebrated as a learning opportunity. We fail fast and learn quickly.
Our Vision
We are a Primary School that prepares our children, by

providing

a safe place, to be secure in their uniqueness, so that they can impact the world they live in.
Talents are God-given and the way we think and live establishes the platform for success. The reality of life is nestled in our daily existence and our dreams and ambitions form our true self. At Knights Preparatory we link our faith with our dreams and realities. Dedicated, Christian teachers, committed support staff, involved parents, and visionary leadership form the median for success, the building blocks for future well being and internal self-realisation. This creates a positive school environment with high expectations for life.
Our History
Est. 1986
Knights Preparatory School opened its doors in 1986 under the leadership of Pastor Ed Horak from Rhema Church, the school consisted of 18 children and a single teacher. Today, Knights Preparatory School is a vibrant, growing school of almost 400 children.
God gave the pastors of Rhema Church the dream and vision to start Rhema Christian School. As the school grew and began to thrive, the church premises was quickly out grown and we moved to our current campus. With our new buildings came a new name: Christian Academy. The school continued to flourish under the care of some special principals and board members and in 2007 become Knights Preparatory School.
Many people have been instrumental in the growth and development of our school and Sidney Bernic, who was the Chairman of the board for many years, is one such person. He had a passion for educating the individual and believed strongly that school should prepare learners for the real world. Sidney often said, "You start school with a box of crayons and leave with a Bic pen!" He challenged Knights to be different, to be a school that celebrates the uniqueness of the individual, and give children the grounding to let their dreams soar.
The vision and baton of our school has now been passed to the Swart family. Warren Swart was mentored by Sidney Bernic for many years and served as Chairman of the board for over 10 years before becoming the major shareholder of Knights Preparatory School.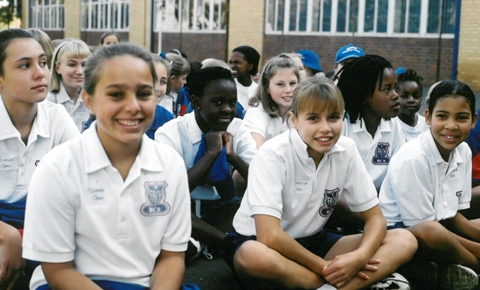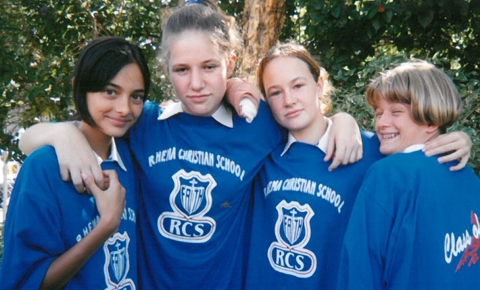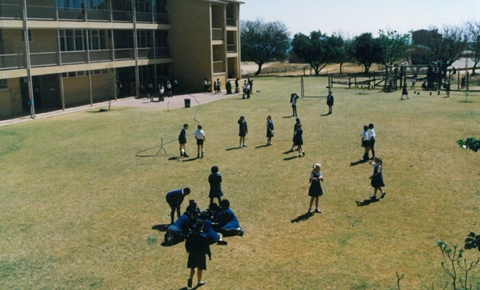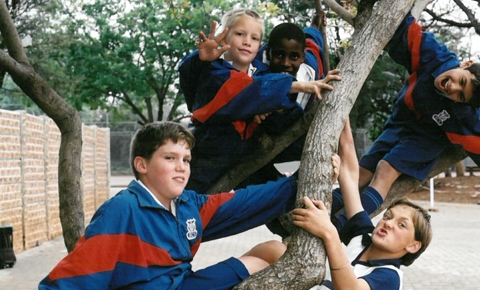 Statement Of Faith
Knights Preparatory School is a school with an authentic Christian ethos. Knights' beliefs as represented by its Statement of Faith below, provides the foundation for the vision, mission, policies, academic programmes and activities at Knights. All learners and Knights' staff are required to participate in devotions, prayer, Bible Education, praise and worship.
"We can have a personal relationship with God through salvation, God's free gift to man. It is not a result of what we do, but it is only available through God's unearned favour. By admitting we have sinned and believing in the death, burial and resurrection of Christ, and accepting Him as Lord, we can spend eternity with God."
Ephesians 2:8,9; Romans 5:1; Romans 3:24
There is one God, existing eternally in three persons: God the Father, God the Son and God the Holy Spirit.
John 10:30; John 14:26; Philippians 2:5-7
Jesus will return and take all those who have accepted Him as Saviour to be with Him for eternity.
Acts 1:11; 1 Thessalonians 4:13-17; Hebrews 9:28
God is Love and He loves all people. It is His desire to reach out to those who are poor, oppressed, widowed or orphaned, and to heal the broken-hearted.
Psalm 68:5,6; 1 John 4:16
Man is created in the image of God but separated from God by sin. Without Jesus we cannot have a relationship with God.
Genesis 1:26; 1 Timothy 2:5
We believe in water baptism, as taught and demonstrated by Jesus, as the way for believers to identify with the death, burial and resurrection of Jesus.
Matthew 28:19; Romans 6:4; Matthew 3:13-17
The Baptism of the Holy Spirit is a gift from God. He helps empower the believer to develop the character of Christ and live every day in God's will.
Matthew 3:11; Acts 2:4
God gives all believers spiritual gifts. They are for the strengthening of God's people (the Church) and proof of God's existence and power to unbelievers. The gifts of the Spirit are active and relevant today.
1 Corinthians 12:4-11; 1 Peter 4:10